Seal the deal with The Real McKoy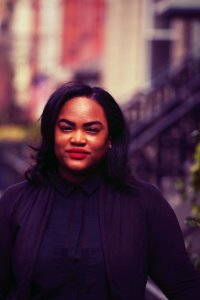 Ashley McKoy is a realtor with 6 years of experience, as well as, many years of direct insight to the real estate industry. From a young age she has been exposed to the hard work and dedication of a realtor with her grandmother practicing real estate for 30 years in Hoboken, as well as, her mother's 15+ years as a realtor currently, and KW investor. In 2010, she decided to embark on a career that may not come easy to most, but can provide a lucrative future for all, and decided to put in the time and effort required for a successful career. She initially got her start in a military community, known as Fort Campbell, home of the 101st Airborne Division and the 160th Special Operations Aviation Regiment.

There, Ashley worked with both active-duty and retired members of the United States Army assisting with the purchase and sales of a home, predominantly with VA and FHA Loans. With her stepfather being a retired veteran himself, gave Ashley the passion to make sure that our U.S soldiers and every client received the best care. Working with this clientele, she gained a lot of experience with new construction listings and sales, as well as, the first time home buying program with soldiers who were embarking on their first journey as a homeowner. After 4 consecutive years of selling homes in the Ft. Campbell/ Nashville, TN area, Ms. McKoy relocated to her home and birthplace of Hoboken, NJ to sell real estate in the North Jersey/ NYC Metropolitan area.

Within a month of obtaining the NJ Real Estate license, Ashley had landed her first NJ listing in the prominent town of South Orange, neighboring West Orange, Maplewood, Livingston, Millburn, and Short Hills area for over $900,000; providing her the experience with high-value homes. She has also proceeded with countless buyer and rental sales in other parts of North and Central Jersey working with investors, as well as, obtained her insurance licenses; designating her in property, casualty, life, and health. In the insurance industry, she has had an astounding career within the Farmers Insurance group of companies for the past four years, starting at the very first office in NJ alongside her grandfather (who has been in the insurance industry for over 40 years, with his first office being in Manhattan for 25 of those years); and within two short years of her career with Farmers she has been promoted from sales producer to office manager at her current agency on the famous 'Bergenline Avenue' of West New York, NJ.

With a wealth of knowledge and experience in both real estate and insurance, Ashley has and will continue to create that one-stop shop experience for her clients by closing on a home or apartment rental and providing the insurance product required to seal the deal. She leads all business with honesty, integrity, passion, and finesse. Real Estate, as well as, insurance sales is not just something in which Ms. Ashley McKoy excels, but something she was bred to do from birth!?